A Vinyl Siding That's One Straight Shooter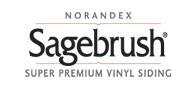 Customers know Sagebrush Super Premium Vinyl Siding is different from other sidings the moment the first panel is pulled from the box. It stands tall and straight, proving its superior rigidity. Its thicker and will not bow or bend like thinner competitive panels. And if Sagebrush Super Premium Vinyl Siding wont bend or bow before its installed, you know it will deliver outstanding performance once its on the wall providing straight, smooth lines that keep their fresh new look year after year. Straight walls and a wide variety of colors translates into a fantastic looking home no matter where you stand or when the sun shines on it. When you round up all the facts, youll understand why Sagebrush Super Premium Vinyl Siding is catching on in neighborhoods all across the country.
With this beautiful assortment of styles and colors, you can create the distinctive home you've always imagined.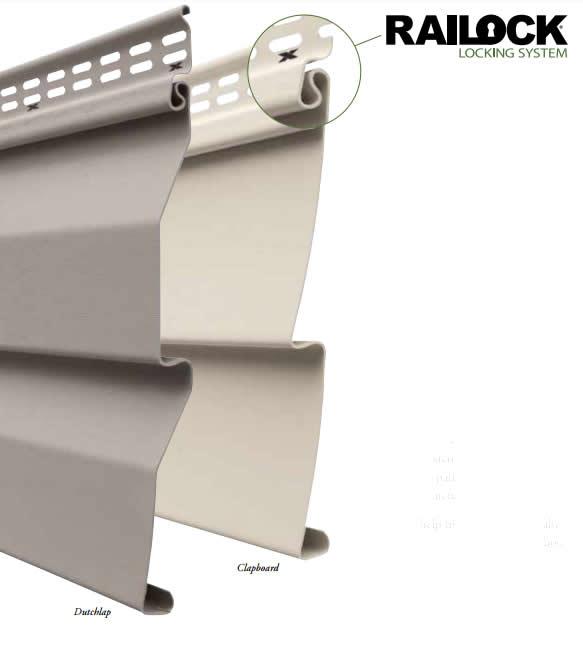 XLok Technology combines the Railock Locking System, a Patented Nailing Hem with Parallel Nailing Slots and Hammer Stop, and the Norandex proprietary NailRIGHT Siding Installation Systemthese features help ensure an installation that's accurate, straight and secure and hides any unevenness or imperfections on the wall surface
.050" Panel thickness with a brushed pattern
A 3/4" panel projection provides rigidity and casts deep, appealing shadow lines
Available in two traditional styles:

Double 4" Clapboard
Double 5" Dutchlap

Matching and contrasting soffit and accessories
Limited Lifetime Transferable Warranty with ColorHold Lifetime Fade Protection
Wont blister, crack, flake, peel or rot like wood exteriors, so youll never have to scrape,sand or paint again, reducing time and cost spent on maintenance
Can help increase the resale value of your home, making it a wise investment should you ever decide to sell
These are only a few of the benefits you will enjoy when you decide to make Great Barrier Premium Vinyl Siding your choice for your most valuable possession!
---
COLORS
Go Back